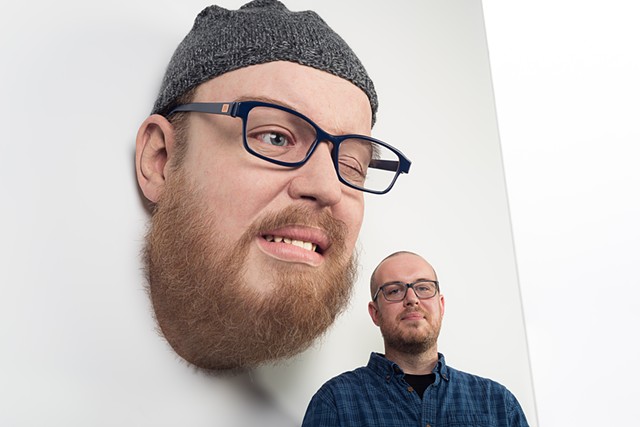 Throughout history the human has tried to explore his skin in order to understand, cope, and advance his existence. The focus of my work re-imagines the body as a new creative hyper-surrealistic form by morphing, rearranging, confining, amputating, and displaying its parts for the viewer to examine. The driving force behind each piece is to deconstruct human anatomy and meticulously reconstruct it into a kind of "self" examination and exploration.
The intent of the work is to question our physical self and how this relates to our humanity. Overall the work creates a particularly uncomfortable experience where playful repulsion set in a sterile environment causes the viewer to become increasingly more aware of his or her own body.
Andrew Etheridge currently lives and works in Durham, NC. Andrew started his artistic career while getting his Bachelors in Arts from the University of North Carolina at Wilmington. In 2011 Andrew received his Masters in Fine Art from the University of North Carolina at Greensboro. While there he explored the body as a source of inspiration for artistic expression. This interest in the human form and condition led him to a career in Anaplastology. Today he constructs realistic custom silicone prosthesis for patients affected by various types of trauma or congenital defects.